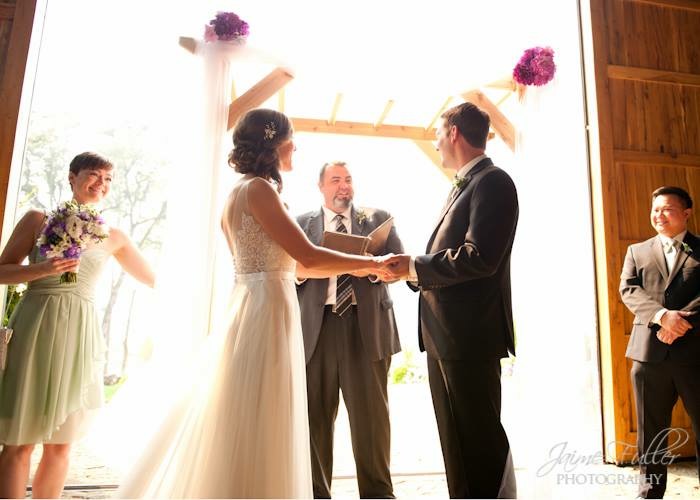 please contact us for 2019 pricing!!
All 2020 packages include:
~ My handling and mailing of the legal documents.
~ Arrival to your wedding location at least 30 minutes before start time.
~ A ceremony consultation depending on which package you choose.
~ Unlimited contact with me via email, text, or phone.
All pricing is for the Portland Metro area. If outside this area, travel may be additional.
For more information, please contact us.
Bronze Package
$199
Rehearsal $100*
Deposit $50
~ For elopements only. This is a very simple, concise ceremony.
~ Couples may choose from three different ceremonies.
~ Minimal consultation over the phone
sILVER pACKAGE
$350
Rehearsal $100*
Deposit $75
~ This is a personalized, unique ceremony created for you!
~ Allows couples to create the ceremony they've always wanted. We will walk through every aspect of the ceremony during our consultation, including ideas that you may not have thought about.
~ Option of having consultation over the phone or in-person (if schedule allows).
Gold package
$599
Rehearsal $100*
Deposit $100
~ Everything in the Silver package.
~ Officiant will not book another wedding on your day. You'll have the peace of mind knowing no matter what may happen, the officiant will be available to you, your fiance, and anyone else involved in the wedding, all day long if needed!!
(subject to availability - please call us for more info.)
* Subject to availability
Need additional help to ensure the bridal party is ready on time?
Want to make sure you and your love have everything you need to have a perfect ceremony?
PLatinum coordination package*
$199
* This package can be added to any package, as officiant's schedule allows
~ Officiant will arrive at least 60 minutes before ceremony.
~ Officiant will make sure everyone, and everything, is in order for the ceremony to start
on time. That includes, but not limited to, the following:
1.) Groomsmen and Groom are in order with rings, vows, boutonnieres are on properly (if they have them), etc.
2.) Bridesmaids and Bride have rings, vows, bouquets, etc.
3.) Officiant will make sure everyone knows where they are lining up, who they are walking down the aisle with, when to go, etc.
4.) Officiant will make sure everyone, including any directly-involved vendors, are aware of any last-minute changes and adjust things accordingly, as it pertains to the wedding ceremony.
5.) Any other pertinent things, or issues that arise, that need to be done, in regards to the wedding ceremony itself.
6.) Officiant will make sure license, and accompanying paperwork from the state, are in order pre-ceremony.
For more information on this special package, please contact us direct!